Vinyl mats are a great way to add texture and color to any room. They are also very practical as they are easy to clean and provide a protective layer on the floors. A vinyl carpet is also an inexpensive option for those who want to change their space quickly and cheaply.
Vinyl floor mats, i.e. the best material for floor protection
Vinyl floor mats are a cheap and easy way to protect your floors. They are great for protection against spills and scratches, especially if you have children or pets. Floor mats are usually made of a thick vinyl material that can be easily wiped down with a damp cloth. They come in many different styles and colors so you can find the perfect one to match your decor.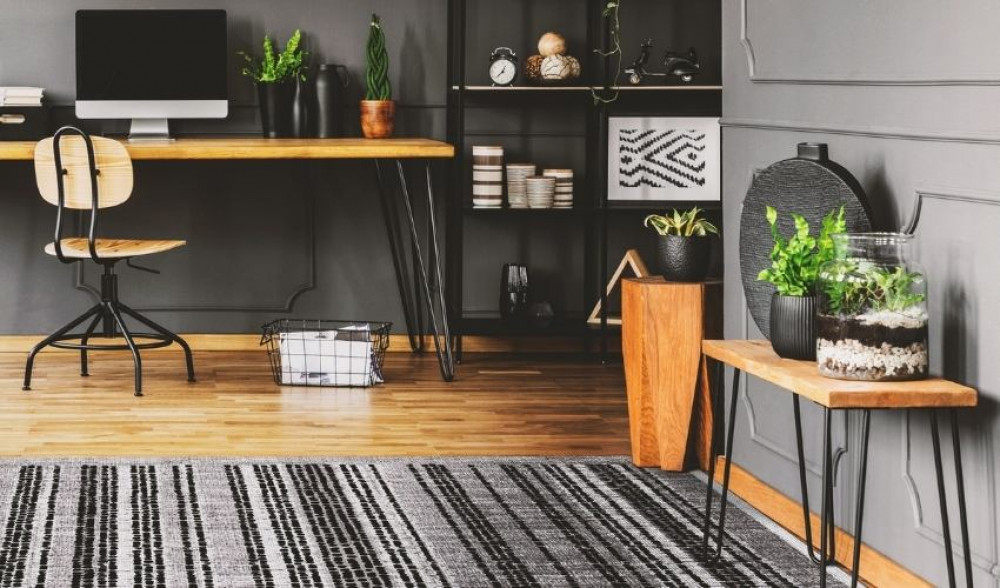 The benefits of having a vinyl mat
Vinyl has been around for a while, but it is still the best floor mat material on the market. It is durable and easy to maintain, which is perfect for people who want a clean and healthy home.
Vinyl mats offer many benefits that make them superior to other types of flooring. They are easy to install, easy to maintain (easy to clean) and they do not accumulate microbes and allergens (hypoallergenic). Vinyl mats also offer a variety of colors and patterns so you can find one that suits your style. They retain heat, therefore they are recommended for underfloor heating. In addition, they are soft on the feet and provide comfort.
5 most fashionable vinyl floor designs that will diversify your home
The best way to keep your floor clean is to choose a suitable protective mat. There are many styles of mats to choose from, so you should be able to find one that suits you and your home.
A wide range of available colors of vinyl mats - from delicate gray and beige, to juicy green, red and blue - will allow you to choose a mat for classic and modern interiors. In addition, when selecting a mat, it is also worth paying attention to its shape. There are classic rectangular and round floor mats on the market, as well as the more original shapes. Choose one that fits the size and dynamics of your space.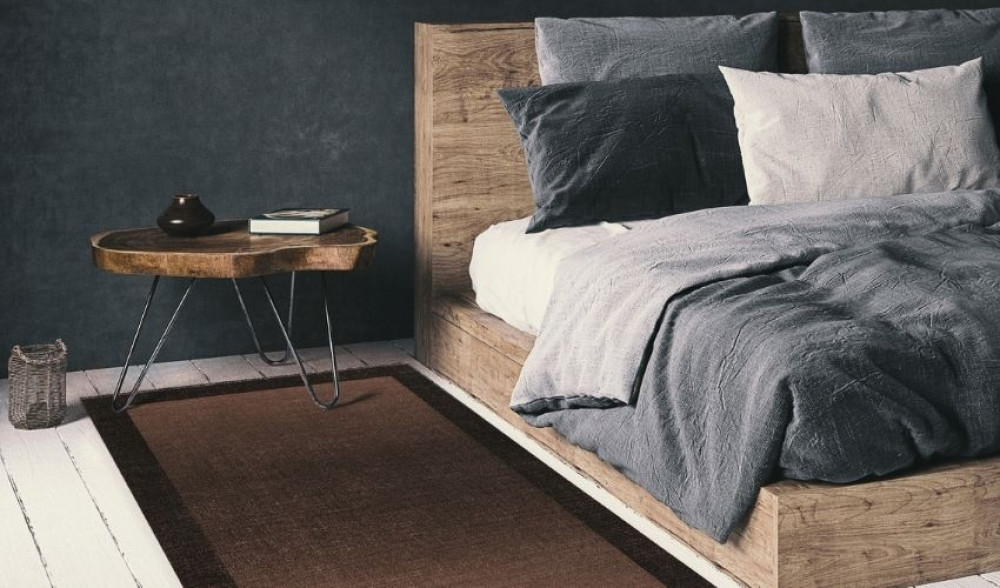 Here is a list of five trendy vinyl floor mat designs that will spice up your home:
Herringbone vinyl mats - a classic design with a modern twist is a great way to add a chic touch to any room. A version imitating wood, tiles or maybe marble? Bright shades of herringbone will balance the decor, while darker colors can add a bit of drama to the interior.
Vintage mats - They are the perfect way to add retro style to your living space. They will instantly change the room, while maintaining durability and hassle-free cleaning. Vintage mats are available in dozens of elegant designs, including the one most suitable for your home. Being much thinner than regular rugs, they blend easily into a room without interfering with your daily chores.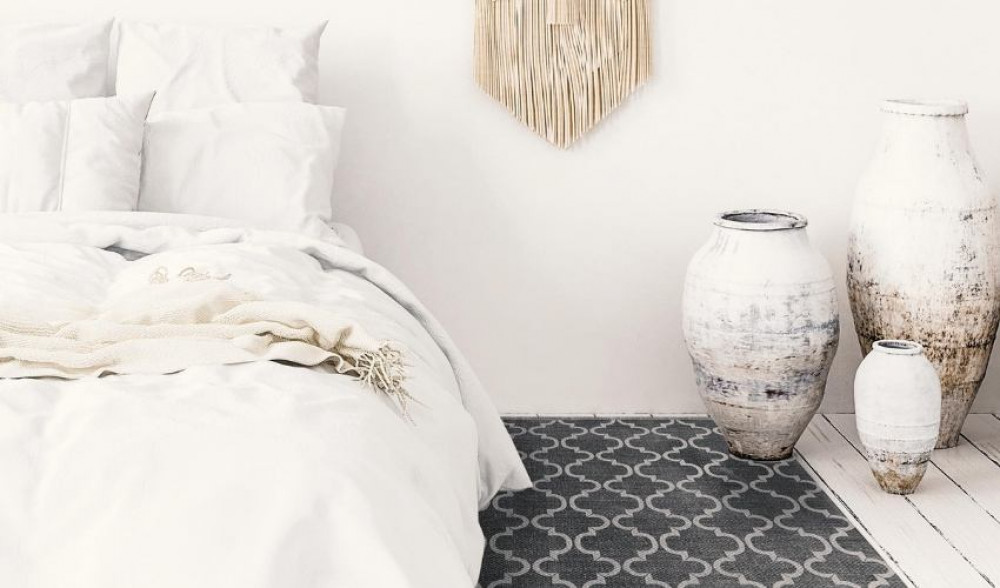 Wood effect vinyl flooring - Vinyl mats are a great alternative for people who care about the wooden floor, but do not want to worry about its maintenance. Mats are also cheaper and easier to clean than real wood floors. While vinyl mats may not be as durable as real wood, they can last for years!
Boho mats in natural colors - they are colorful and patterned. Full of fun forms and ethnic elements. They will look great in rooms with natural wood furniture, bamboo or wicker accessories and lots of plants.
Moroccan style vinyl floor mats - Moroccan patterns are traditional motifs that have been around for centuries. They are often seen in carpets and other textiles. Patterns usually consist of abstract shapes and geometric designs with an emphasis on color and texture. The Moroccan style trend is more popular than ever. People enjoy the exotic looks, rich colors and intricate patterns typical of Moroccan design. These vinyl mats are the perfect way to bring this style into your home without having to permanently install or spend a lot of money on expensive original rugs or carpets.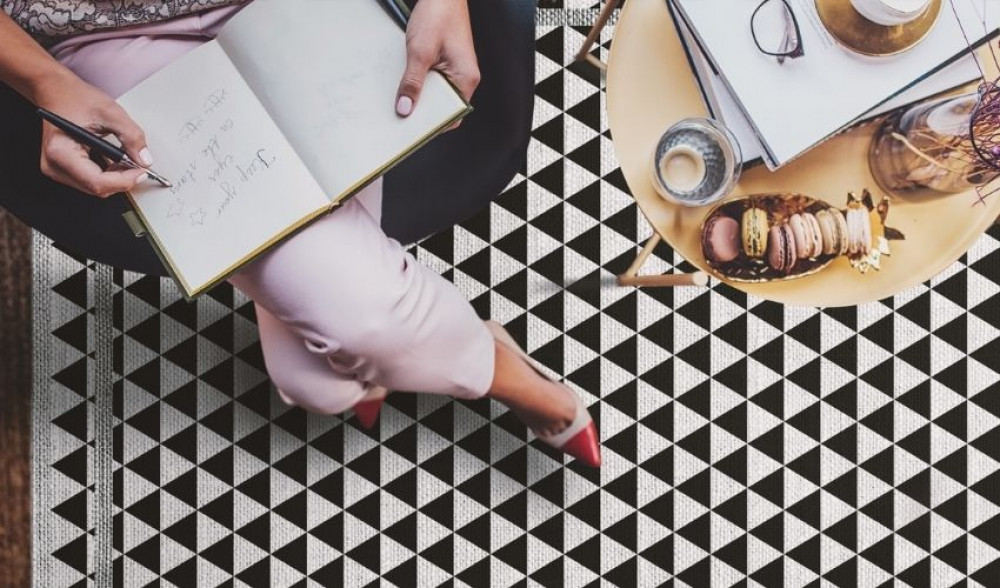 So what style should you choose?
We should make sure that our floors are protected against dirt and stains, and that there are no scratches and dents on them. The mats will be the perfect solution! There are many factors to consider before buying them. The first thing you should do is determine the size and shape of your room. Think about what furniture will be in the room and how much floor space you need. Next, consider if you want a thick or thin vinyl rug and what colors will best suit your home decor. Browse our wide offer store, and you will surely find the perfect vinyl mat for you!